Salt Water
Infusion Webstore - Web Ninja 'stock manager' module + Laybuy integration.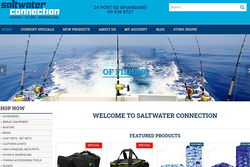 Salt Water Tackle is a 100% New Zealand owned and operated company based in Whangarei, New Zealand.
Sole owners George and Sharon Culley bought the business 14 years ago and started in a small garage behind a factory.
The warehouses now encompass 1 x 600sq m building and 2 off-site storage facilities.
There's a massive range of all types of saltwater fishing tackle, rod, reels as well as bait and ice, along with the huge range of scuba and snorkelling gear.
Reel and rod servicing is all done inhouse, Scuba tank testing, air fills are also done onsite, we have a regulator service tech on hand as well with some 35 years of industry experience.
For the past 9 years the store has given away either a boat or a vehicle, This years winner was Tom Kalis, one of regular divers and fishos.
Website: saltwaterconnection.co.nz
Software: Infusion
Challenges
Salt Water needed a stock management option that gave them the ability to show stock on hand information from multiple warehouse locations as per their Infusion business software.
Salt Water also had challenges with customers abandoning their cart part way through an online order, and had no way of seeing who the customer was.

Solution
Web Ninja's stock manager module allows Salt Water to see show stock based on a calculation including any current sales order and purchase orders in their Infusion system (on hand – committed stock + any incoming stock)
The Advanced stock manager module also allows Salt Water to configure which warehouse and location the stock information is imported from in their accounting system.
Salt Water used the Abandoned cart module to receive customers information that abandoned their cart, allowing Salt Water to send out an automated reply 2,4, 24hrs or even 7, 10 or 14 days after the customer abandoned cart and entice the customer to complete the purchase.
With Web Ninjas integration with Laybuy (buy now, pay later) customers have an attractive option to continue their purchase on the site.
Salt Water also wanted to provide their customers with scrolling homepage gallery that allowed for featured products to be seen more readily. Salt Water can control and update this gallery themselves using the Web Ninja 'content management system'.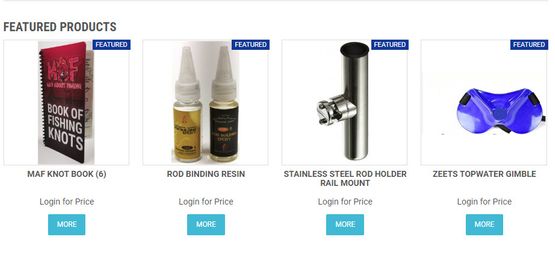 Results
Using the Abandoned cart module allowed Salt Water to readvertise products to customers, allowing customers the option to come back, pick up the existing order and continue through to checkout.
Have the capabilities to pay later, allows customers to create a payment plan with Laybuy. Moz states that 50% of pay later customers spend more using this option rather than using a debit or credit card.
Have an easy to update home page gallery that will assist in keeping the site 'fresh' and enhance the customer experience.