Floral Interiors - Ninja Pay
Ninja Pay Payment Gateway, Integrated to MYOB Exo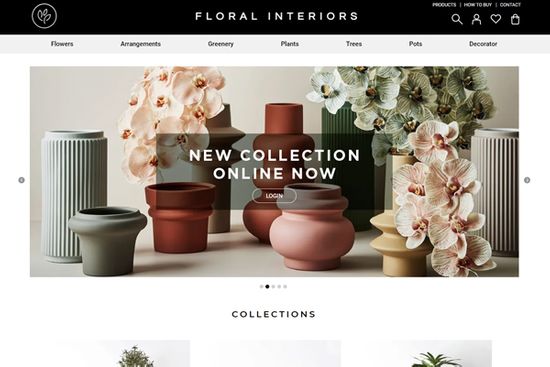 Floral Interiors - From humble beginnings, this family-owned and operated business began as a mere seed, many decades ago, when our family cultivated fresh flowers in the fertile soils on the outskirts of Melbourne.
Challenges
Add in a payment gateway that works with their Web Ninja B2B webstore to allow specific groups of customers to pay for their goods online, safely and securely.
Remove the need to manually enter webstore and invoice payments into their MYOB Exo system.
Solution
Using Web Ninja's 'Ninja Pay' payment gateway, Floral Interiors has a PCI-compliant, fast and efficient way of taking online credit card payments for B2B customers using their webstore.
Customers can also use the 'my account' area of the webstore to access their invoices online and pay them using the Ninja Pay payment gateway as well.
Web Ninja was also able to provide a unique payment 'link' that Floral Interiors was able to insert on their MYOB Exo invoices, so customers can now click the link which takes them to a secure payment window with the invoice details and amount pre-loaded for ease of payment via credit card.
The best news of all is the webstore orders and invoice-based payments are automatically entered into MYOB Exo without any manual intervention.
Results
Additional payment options for Floral Interiors customers when ordering and paying their invoices.
Increased efficiencies and removal of data entry for capturing payments into MYOB Exo.
Faster (sooner) payments on postpaid invoices and deposit-required invoices for Floral Interiors.
Other Web Ninja Blogs