Adelaide Packaging Supplies
Attache BI with a Web Ninja 'custom' webstore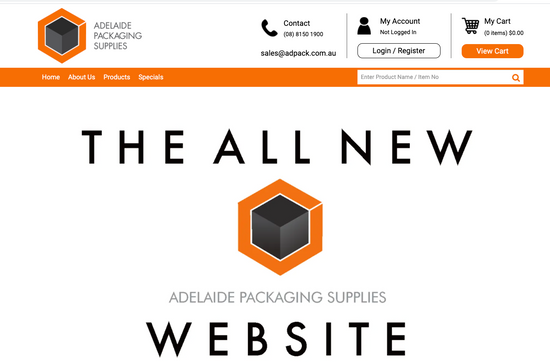 Adelaide Packaging Supplies is a South Australian family-owned and operated business.
Challenges
Replace an ageing website and implement a new custom-designed eCommerce facility integrated into Attache BI.
Solution
B2B and B2C clients are served using a custom design on top of Web Ninja's deep integration with Attache BI
Product filters for quick, easy-to-find product information.
Backorder display based on Attache BI order statuses.
Customer invoices from Attache BI on display after login - linked to the relevant customer Masterfile in Attache BI
Show/Hide prices based on a log-in so B2B customers can show their customer products without pricing.
Web Ninja's 'Quick order', 'Order templates' and 'Re-order from previous' for easy quick 'low' ordering.
Related and special priced products are shown automatically on the site based on an Attache BI product flag.
Credit enforcement for B2B customers based on their Attache BI credit status (stops ordering).
Ninja Pay payment gateway for secure/PCI compliant payment on checkout.
Results
A brand new e-commerce facility linked to Attache BI for product information uploads and web order integration removes the need to manually keep the site information up to date and order entry into Attache automated.
B2B customers have their relevant information 24/7, making ordering easier and providing updated information for their own customers quicker and more accurate.
Other Web Ninja Blogs