Lida Trading
Attache B2B & B2C Webstore integration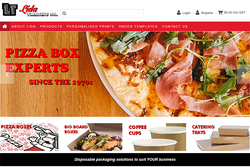 Overview
Lida Trading is a family run disposable packaging business which was founded in 1970.
Over this time, they have built a reputation as a reliable supplier of a broad range of quality products, specialising in pizza boxes and pizza accessories. They are one of the largest distributors of Biopak product in Brisbane and carry ranges of plastic takeaway containers, foil containers, noodle boxes, catering trays, coffee cups, and much more.
They also provide advice on all aspects of our industry, this may involve directing our clients towards cost-saving or supplying design ideas.
Our range of service includes:
Product sourcing;
Custom printing on pizza boxes, greaseproof paper and carry bags;
Industry advice on packaging and printing;
Product storage and distribution.
Their extensive knowledge and experience in the industry is a valuable benefit to our many clients.
We know the meaning of the word 'service' - this starts when you ring our office. We value your business and always think long term. We understand your business relies on getting the right advice and that you expect to have goods delivered on time and at competitive pricing.
If you're looking for the right solutions and reliable service, give Lida a call.
Website: lidatrading.com.au
Software: Attache
Challenges
Lida trading had an internally build website without ordering capabilities.
Lida Trading needed to have the capabilities to have a website that had both B2B and B2C options linked to their accounting system Attache, to save time on entering orders and keeping inventory items up to date.
Lida Trading only needed a standard template that allowed basic capabilities as their customers mostly use the same products over and over again.
Lida Trading has a number of sales reps that need to order on behalf of customers
Lida Trading wanted to provide customers with featured products
Lida Trading has a number of customer 'types' that were offered different pricing and products

Solution
Initially, Lida training integrated the Web Ninja Online Order product linked to existing Website, Customers were unable to order online and the product was tested for two months with a limited roll-out to clients who requested online order options.
The success of the Online Order portal prompted Lida Trading to replace complete Website with the Web Ninja platform (6 months after taking their 1st ever online order)
The upgrade budget from Online Orders to Full Website was completed by the Ninjas in less than 2 days of consulting time
Web Ninja Sales rep module allows Lida Trading's Sales Reps to order on behalf of customers
Web Ninja's system allows for related products to be displayed on the product, that can be updated via their Attache accounting system. Related products have resulted in an increase in the average sales order.
Web Ninja Customer Type module allows Lida trading to have a number of customer types providing different pricing and products to specific wholesale customers drawn from the Attache accounting software.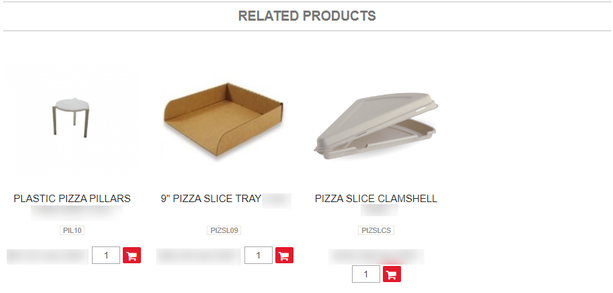 Results
Web Ninja's Sales Rep module allowed Lida Trading to place orders on behalf of customers in the instance when a customer calls the sales rep up to place an order. The Sales Rep can place the order and all the information can go through on behalf of the debtor, with all the correct billing and shipping information drawn from Attache.
Having the Web Ninja 'customer type' functionality allows Lida Trading to show or hide different products for different customers, as not all customers need specific products to show up within their login.
Lida now have a fully functioning B2B website for a loyal customer based ordering on Account or via Credit Card
Web Ninja Order templates let customers order regular products (and branded products) at the click of a mouse button
Lida Trading have both B2B & B2C capabilities, allowing retail customers to be set up specifically as cash sales and login as a guest only seeing the retail pricing. Whilst the Wholesale customer's login in using their credentials to see their specific information and pricing. Customer pricing is driven from Attache, Lida simply enters the price or special price rule for that customer in Attache and the customer sees that on the site. Orders are automatically entered into Attache with the correct price.