Plunkett Pharmaceuticals
Ostendo + Shopify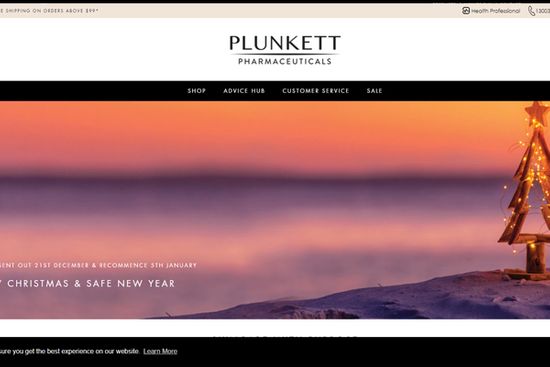 Plunkett Pharmaceuticals - is an Australian own and-made company that delivers effective, functional and value-driven solutions for skincare problems and concerns.
Challenges
Connect Plunketts Ostendo inventory management system to a new Shopify webstore for product information updates and remove the need to manually insert Shopify orders into Ostendo
Unique information at the product level was stored in Ostendo and this needed to be kept up to date in Shopify.
Shopify orders also required some additional information when being sent to Ostendo to allow for the correct picking/packing resource allocations.
Solution
Plunkett chose Web Ninja's Shopify/Ostendo connector for their new Shopify site due primarily to our Ostendo integration experience and recommendation by their Ostendo consulting partner (Cutcher + Neale).
By implementing the Web Ninja Shopify connector, Ostendo product-level data such as on-hand qty and sell price is an automated task that simply requires the Ostendo data to be entered as it is now.
Results
Plunkett's has released their new Shopify-based ordering platform to their current and new customers, with the confidence that pricing and on-hand quantities are current and reflect their Ostendo inventory management data.
Shopify orders appear magically in Ostendo ready to be shipped to the world.
Other Web Ninja Blogs