Cafe Lighting & Living
Jiwa + Shopify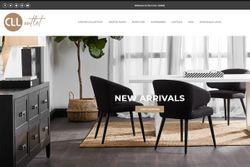 Cafe Lighting - is a family-owned wholesale company which opened in 1995, initially supplying national
discount retail chains with high volumes of a small range of table lamps, including the iconic Espresso Touch Lamp, whose sales have now surpassed the 1 million mark.
The team at CAFE Lighting & Living are passionate about what they do, their designers and buyers travel widely to ensure
that their product range is current and on-trend at all times. They aim to bring unrivalled collections of designer furniture,
homewares and accessories at excellent value with first-class customer service.
Website: shopcafelightingandliving.com.au
Software: Jiwa Accounting
Challenges
Create a new Retail only site, separate from their current Web Ninja B2B (wholesale) site with similar product information integration to their Jiwa accounting system.
The site to utilise Shopify's inherent B2C functionalities and theme-based look and feel.
No in-house Shopify knowledge
Solution
Use Web Ninja's internal Shopify site creation team to create a new site based on modifications to a standard Shopify theme.
Integrated to Jiwa to automate product information updates including name, description, sell price and collections (Shopify speak for Categories), weight, Shopify Tags for Product Specifications, Vendor, Products Groups assignment. (Web Ninja 'advanced' connector option).
Results
Cafe Lighting now has a brand new site servicing Retail customers only, whilst their wholesale customers continue to utilise the Web Ninja B2B platform.
Automation of product uploads to Shopify from Jiwa means Cafe Lighting staff can control what products appear on the retail site within Jiwa itself and of course, any retail order magically appears in Jiwa to be picked, packed and shipped!