Madhouse IT
Reckon B2B & B2C Webstore integration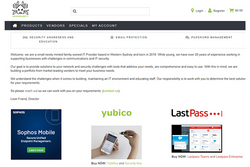 Overview
Madhouse IT is a family-owned IT provider based in Western Sydney established in 2019. While young, they have over 20 years of experience working in supporting businesses with challenges in communications and IT security.
Their goal is to provide solutions to your network and security challenges with tools that address your needs, are comprehensive and easy to use. With this in mind, they are building a portfolio from market-leading vendors to meet business needs.
They understand the challenges when it comes to building, maintaining an IT environment and educating staff.
Website: madhouseit.com.au/
Software: Reckon Accounts
Challenges
Madhouse IT needed to have the capabilities to have a website that had both B2B and B2C options linked to their accounting system Reckon, to save time on entering orders and keeping inventory items up to date.
Madhouse IT needed Mailchimp Integration to avoid duplication with recording marketing information.
Madhouse IT has a number of customer 'types' that were offered different pricing and products syncing from their Reckon accounting software
Madhouse IT needed their customers to have the option of filtering down through make and model when selecting products that would sync back to the Reckon user fields
Due to Madhouse IT range of products having some bulky Items they needed the capability to be able to quote the customer after purchase for freight as prices change depending on weight and distance that would sync back to their Reckon package.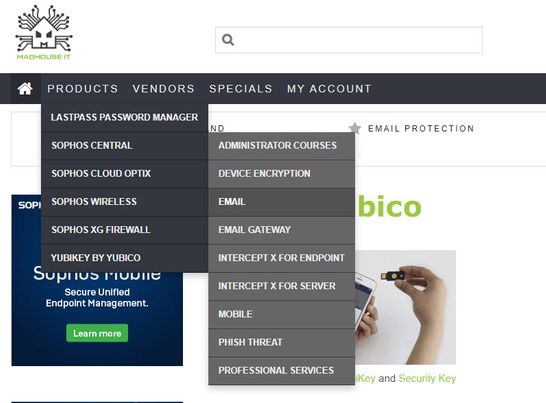 Solution
Web Ninja integration with MailChimp allows Madhouse IT to push all their customer's contact information through to Mailchimp. This solution allows Madhouse IT to use the information for marketing purposes.
Web Ninja Customer Type module allows Madhouse IT to have a number of customer types providing different pricing and products to specific wholesale customers drawn from the Reckon accounting software.
Web Ninjas make and model module allows Madhouse IT customers to search for products by selecting a series of dropdowns, each drop-down determines the values of the next dropdown
Web Ninja has the capabilities to flag Bulky Items with Madhouse IT's Reckon system allowing the customer to see the freight will be TBC on checkout.
Results
Having the Web Ninja 'customer type' functionality allows Madhouse IT to show or hide different products for different customers, as not all customers need specific products to show up within their login.
Madhouse IT now have a fully functioning B2B website for a loyal customer-based ordering on Account or via Credit Card
Madhouse IT have both B2B & B2C capabilities, allowing retail customers to be set up specifically as cash sales and login as a guest only seeing the retail pricing. Whilst the Wholesale customer's login in using their credentials to see their specific information and pricing. Customer pricing is driven from Reckon, Madhouse IT simply enters the price or special price rule for that customer in Reckon and the customer sees that on the site. Orders are automatically entered into Reckon with the correct price.