Wynns Locksmiths
Accouting Software: MYOB Exo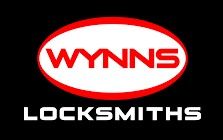 Wynns Locksmiths has been servicing Australia for over 25 years. Established with the aim to conduct a business that would grow through its reputation for reliability, integrity, and professional service.
They offer comprehensive services to the industrial/commercial, residential, and automotive sectors. Wynns Locksmiths staff are able to assist with the survey and design of lock and security systems.
This includes the supply, repair, installation, and support of all manufacturers' locks and door hardware supplied by us.
Their team includes highly-trained locksmiths, experienced architectural door hardware specialists, and automotive lock experts. All of whom work together to provide a complete service and the best security products at competitive rates.
For this reason, Wynn's Locksmith stocks a thorough range of products and are a supplier of all major manufacturers.
Challenges
Restriction of products based on the customer's account number.
They wanted a specific kind of layout on their homepage and to make their website mobile-ready.
Solution
Web Ninja customised the integration to link to additional attribute fields to hide and show products for each customer.
Web Ninja was able to create a "Pre-Order Product" feature which allows the product to be bought when out of stock.
Web Ninja was able to create a responsive and mobile-friendly website based on Wynn's Locksmith preference.
Results
Customers can request to be notified when out-of-stock products are re-stocked and available to buy on the site.
Customers can request a quote on products listed in the cart.
Customers can view the shipping details, payment options and confirmation details on the one checkout page.
Other Web Ninja Blogs