Snowskiers Warehouse
Snowskiers warehouse sells premium ski and snowboarding equipment for all winter sport enthusiasts.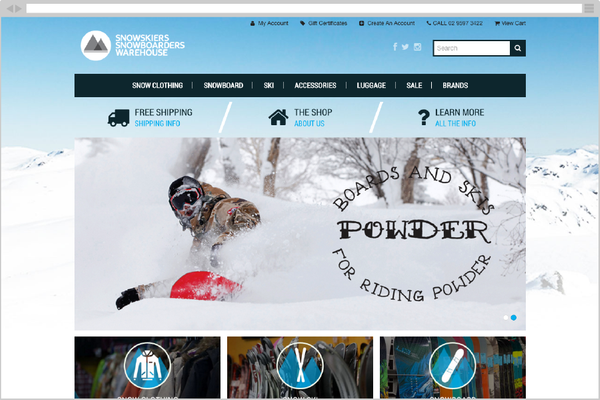 Stock control that's easier than the beginner's slope.
Paul & Louise have been selling premium ski and snowboarding equipment at low prices for the last 25 years. They came to the Ninja's with an existing live Bigcommerce site with a lot of stock level related problems. The Ninja's jumped in, and in less time than it takes to wax your board, plugged in their stock levels from MYOB RetailManager. With a really quick and easy setup, all stock levels were synced to existing products and orders were sent back from the webstore to RetailManager, fixing the biggest pain point in their business.
Web Address: www.snowskierswarehouse.com.au
Software: Big Commerce integration for MYOB RetailManager
Location: Rockdale, NSW
---