Quality Food and Beverages - move with the times...
B2C Integration MYOB Exo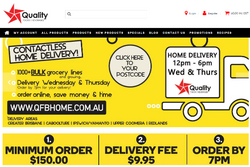 Quality Foods | Beverages (QFS) humble beginnings started in 1988 selling 'Dinkum Dog Hot Dogs'. In time, the name changed to 'Oz Dogs Hot Dogs' and a few more product lines were added, these included Chicken Burgers and Lasagne.
Quality Foods | Beverages started marketing their range of products into schools and quickly gained a reputation for 'Quality' and 'Service'. Over the years Quality Foods | Beverages expanded more into schools and soon had a small pantry list of about twenty products, essentially for the school market.
....and then COVID-19 social distancing forced a majority of their customers to either close their doors or if still open, the number of patrons they could service reduced significantly.
Frank Depasquale, CEO of QFS got his troops together and decided that they had a warehouse of 'bulk' items that families would love to get their hands on, especially given the 'out of stock' situations in large supermarkets.
QFS had been running a Web Ninja webstore for their wholesale business for 12 years or so, in fact, 30% of their day to day business was transacted via this site. Their in-house team and procedures knew how to handle e-commerce transactions, so when the idea hit to launch a 'retail', direct to the public site, it wasn't a case of how do we do it, but how quickly can we do it.
With the full effort of the Web Ninja team, QFS launched a new consumer-facing website (integrated to their accounting system) with a select 350 or so products today (Wednesday 25th)....5 days after the initial discussion. Orders began coming in the minute after the launch this morning!
Here's how it was done so quickly:
1. QFS team and Ninja's get on a conference call to discuss options, requirements and come up with a plan.
2. QFS select a standard website with B2C specific options/freight calculations and payment gateway.
3. Ninja get busy creating site, colours/logos, content and integration to QFS accounting system (MYOB Exo in this instance).
4. QFS get busy identifying which products they want to sell to the public and use an extra field in the MYOB Exo to indicate these products should appear on the new site.
5. Ninja and QFS work their you know what's off doing testing and confirming site works as it should.
6. QFS marketing team create Facebook ads to let everyone know when the site will be available for orders and create interest.
7. Go Live (this morning) and take orders via their shiny trucks to peoples homes!
See the site here: www.qfbhome.com.au
See Franks Facebook launch video here: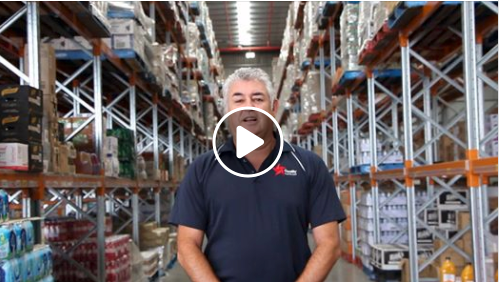 See the Ninjas if your business might benefit from something similar!